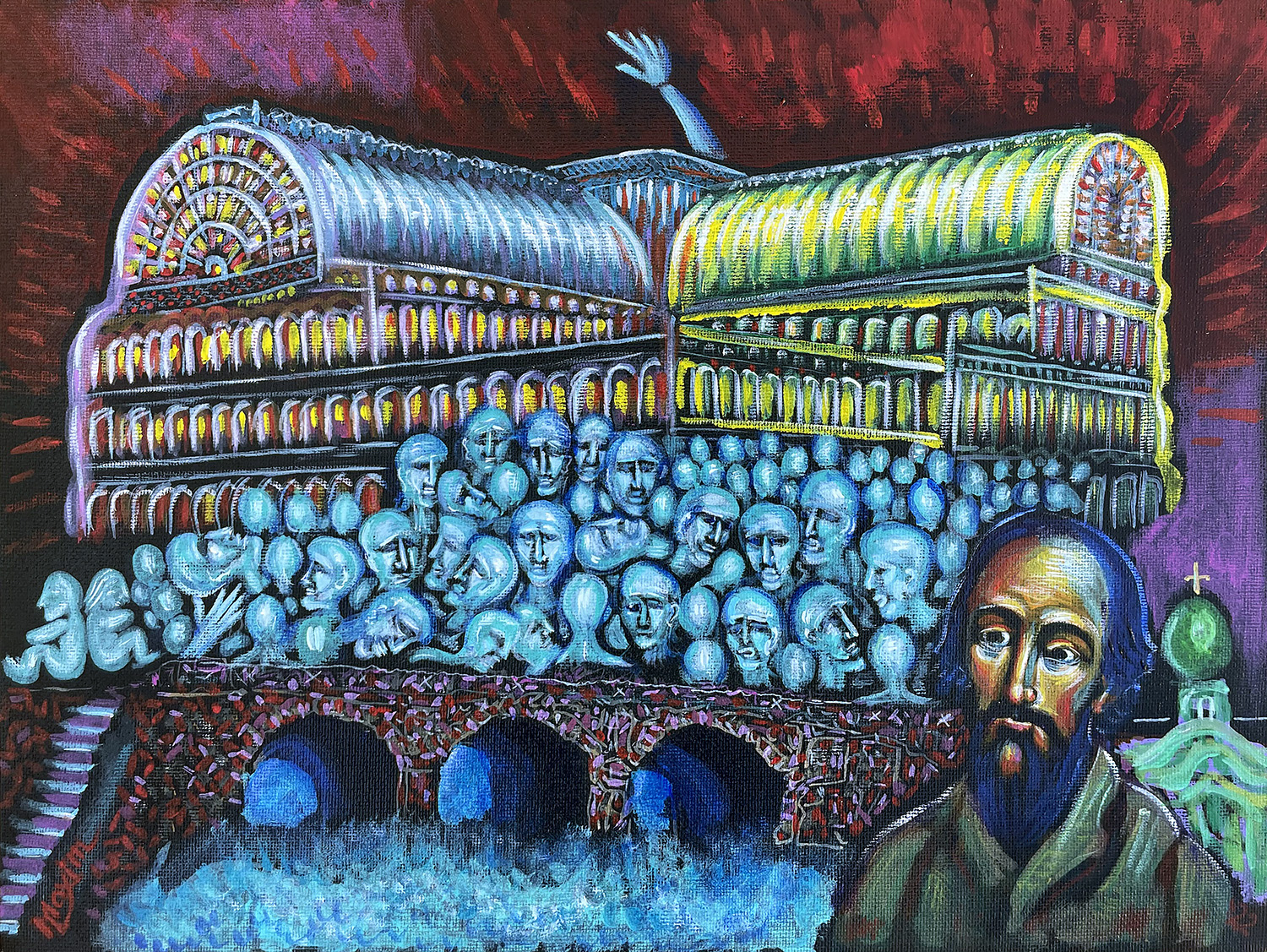 ---
Pain in the hand reaching up from the palace of loneliness, striving for the idealized god in the sky, the perfect one at the top of the Tower of Babel?
While there is hope of a Trinitarian river flowing beneath it. Overlooked. Filling with the rejected refuse of imperfection. Perhaps in the sewer the purity and compassion of Christ condescends to as in the Jordan to meet us in that loneliness and break through the isolation by revealing divine love and mercy in the full encounter with the otherness of our created lives which are expelled from the Crystal Palace.
You know of C.S. Lewis's image of 'Superbia' standing on a rock polishing it like a diamond, perfection without fecundity, without humus, without life – the obverse of the Logos- a mere narcissistic reflection, a preference for the ideal over the real.
Can God really love us so much as to give our created dust divinity at His expense inviting an eternal reciprocity?
I recognize in this Bishop Maxim's painting a brotherly human cry and a transformation of the situation into a creative testimony to the Hope of the world. I was not aware of this Dostoevsky vision. It is very prophetic and currently applicable.
Dr Stephen Muse