The iconostasis, or the icon screen, is the point of the Church building which serves as a sign of revelation as concealment. When the Church serves the Divine Liturgy, it allows the participation of the laity in the mystery, creates the sense of unity of the space of worship, and achieves what the church building seeks to fulfil.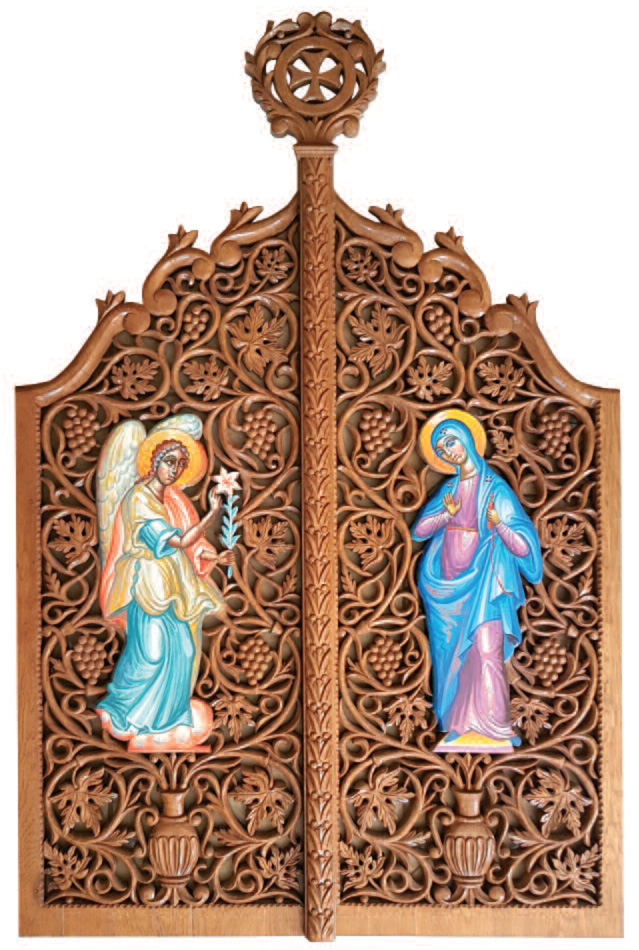 The religious paintings executed by Father Stamatis Skliris (born 1946) in the Ayaleousa (St Eleousa) church on Cephalonia are an outstanding example of his iconography, as they echo purely his formalistic idiom. For Father Stamatis painting means a contemplative gaze, the sanctity of the eye. Even on the bema doors, which have a specific iconographic composition, he succeeds in conveying an "internal mobility," through the expressive gazes of the figures in the Annunciation.
The bema doors, as symbolic point and sign of the sanctuary, become a device of personal painting expression for Pavlos Samios (born 1948). Samios draws from tradition and communes with his cultural heritage. On the other hand, Stelios Faitakis (born 1976) sees in the bema doors the means to speak of a desanctified world in a state of revolt. Without being completely loyal to the canon, his works, as an eschatological prophecy, expounds the "resurrection" of man at the end of dogmatic discourse.
Kostas Papatriantafyllopoulos (born 1951) creates life's work and offers reciprocal gift to his birthplace by the painted decoration in the new church of St Basil, in the Vrachneika neighbourhood of Patras. His apprenticeship in the workshop of Yannis Tsarouchis is revealed in the despotic icon of the Sts Theodore on the iconostasis of the church.
Among the renewers of the iconographic tradition is Markos Kampanis (born 1955), typical examples of whose proposal are the four iconostasis icons—Christ, the Virgin, St John the Baptist and St Nicolas—in a private chapel on Mykonos. He follows the tradition of the built iconostases of the Greek islands and elaborates an ensemble with remarkable chromatic unity.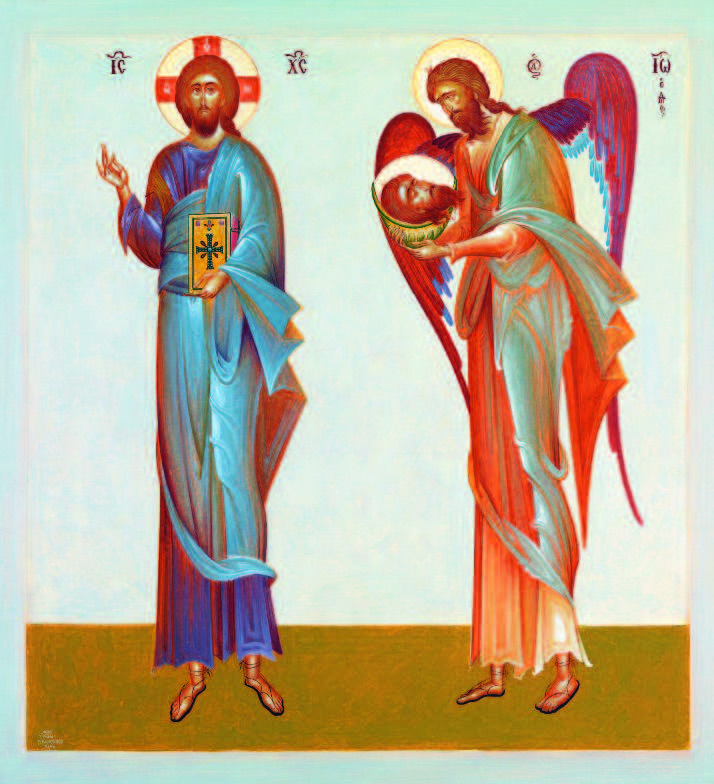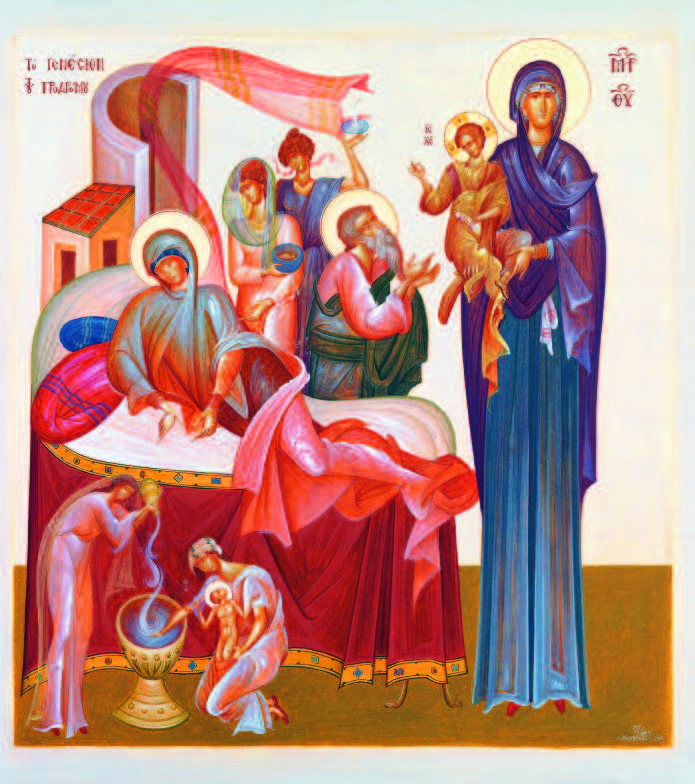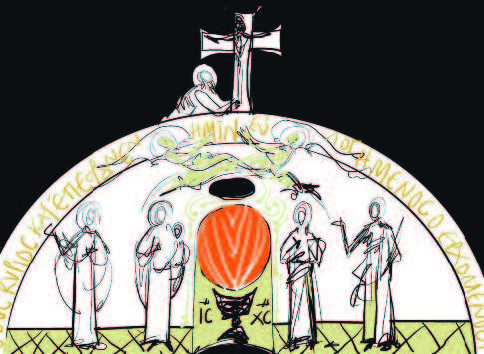 This is the element that George Kordis (born 1956) sought to serve on the iconostasis of a chapel dedicated to the Birth of St John the Baptist. In a discussion with him on the subject of the iconostasis, he describes his proposal as a return to the "essential:" a semicircular form, simple and austere, that serves unity and obviates anything decoratively superfluous.
Giorgos Mylonas, Art Historian