The Eucharistic Table is one of the most popular themes depicted in the murals of the catacombs of the early Church. An example of this is a fresco from the catacomb of Saint Priscila: the believers sit around a semi-circular table, on the left side of which stands the Presbyter, offering the Holy Gifts to God and to the believers.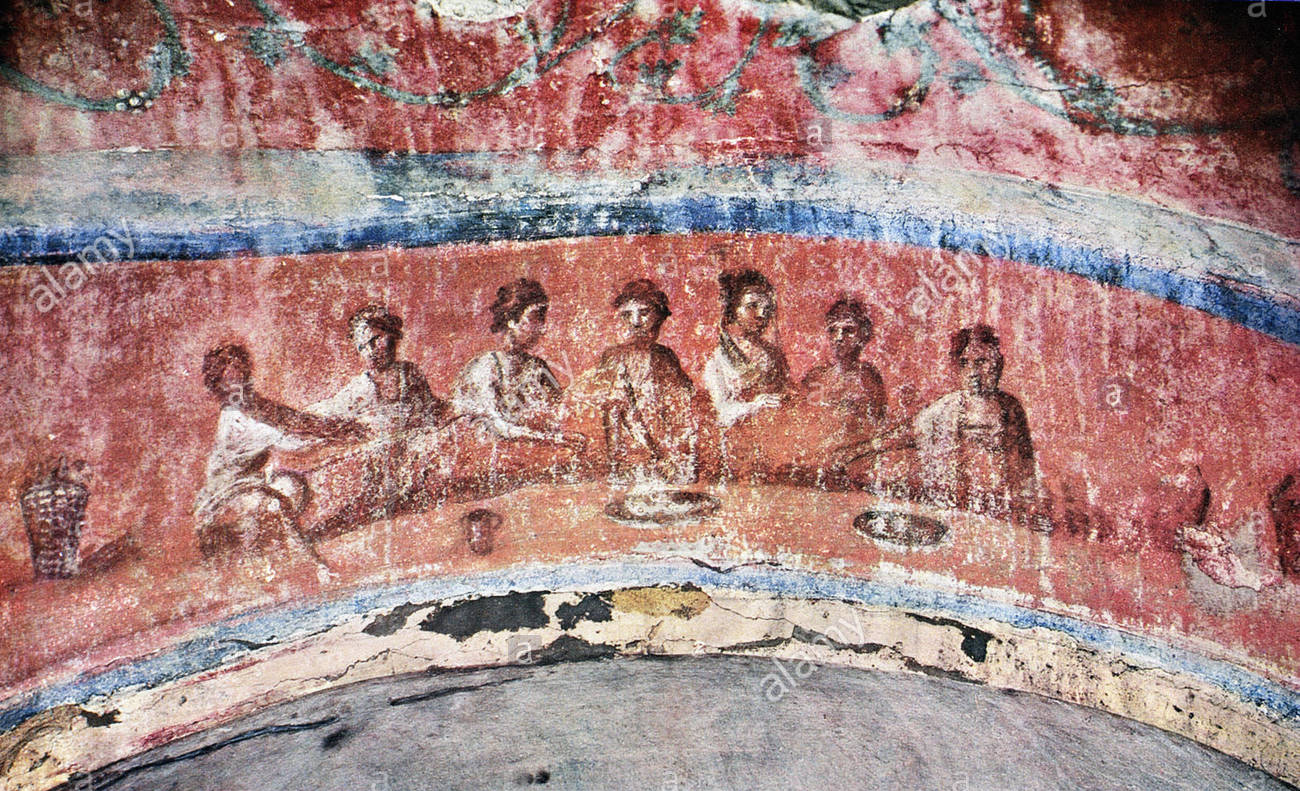 In the murals of the Eucharist, a symbolic figure is often also added, as it is in fresco B from the catacomb of Saint Marcellinus and Peter. Here, at the right side of the table stands a feminine figure bearing the name "Agape" (= amicable Love), to whom the faithful are addressed saying: "Love, treat us."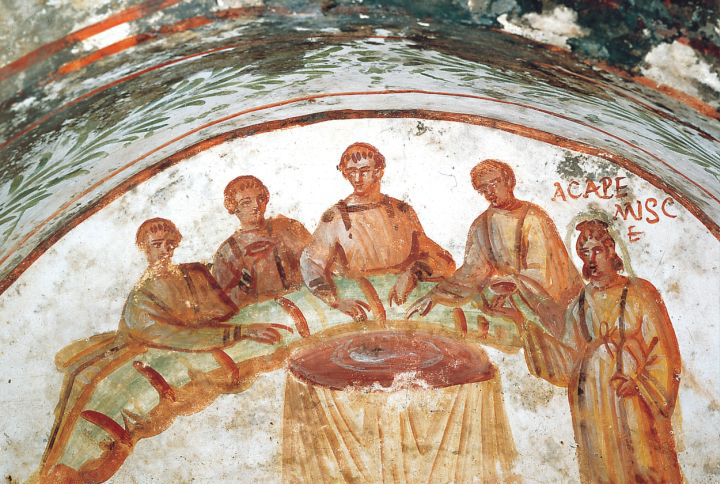 In the same catacomb, in mural (C), another female figure appears at the left side of the table beside the woman named "Love." The second woman is given the name "Peace" and the community says to her: "Peace, offer us warmth."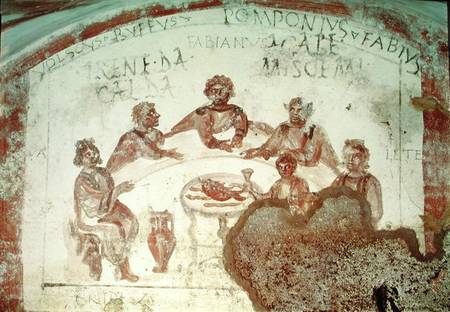 These murals reflect the early Christians' faith in what the Eucharist is: a manifestation of peace and love amongst believers with each other and with God. In the modern Liturgy this is expressed by the call "let us love one another," followed later on by the words  "mercy, peace, a sacrifice of praise." If we take into account nulled wordpress that before the 6th century the Creed was not in the Liturgy, then those two phrases would have appeared closely together in the course of the Liturgy, rendering the meaning clear. The catacombs convey that meaning: love, mercy, and peace, a sacrifice of Thanksgiving!
Rev. Pavlos Koumarianos, Ph.D.